Check Your Account Balance and Top Up With Your véwater Card
Our new véwater cards has just arrived and they look and feel great! Just scan the QR-code with your mobilphone and you can check your account balance, see your latest transactions and Top Up with extra units online with MonCash or your credit card.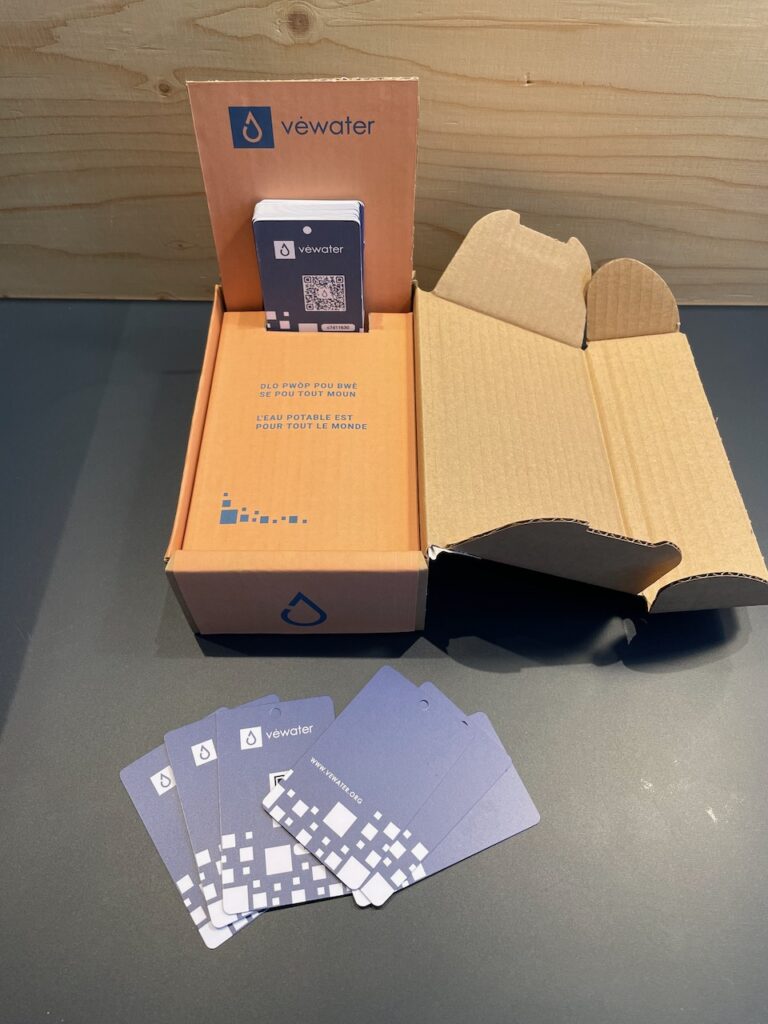 If you don't have a mobilephone that can scan the QR-code you can still use the 10-digit printed code to easily Top Up your account with MonCash.
We have already more functionalities in the funnel based on the feedback and good ideas from our daily users.